An aspiring fashion designer
October 14, 2020

Posted by:

eyesimple

Category:

Testimonials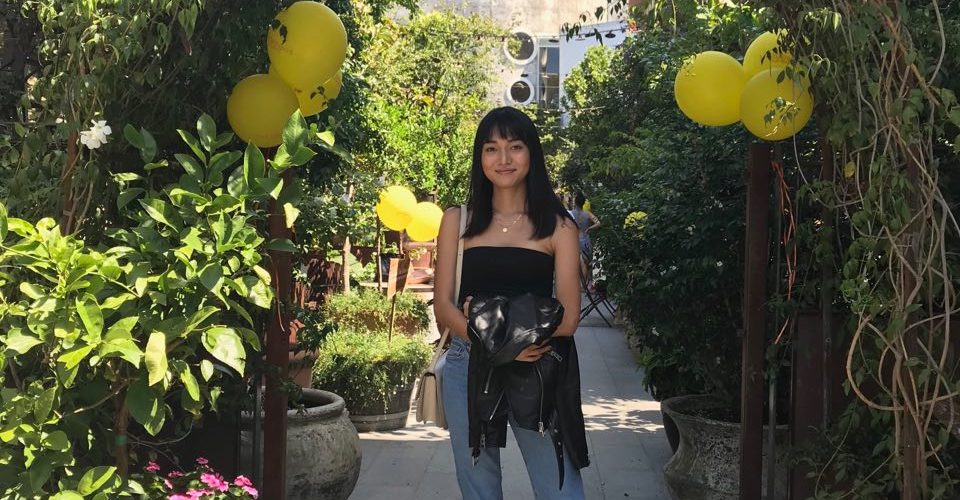 Diploma of Design & Architecture at UTS: Insearch
Bachelor of Fashion Design at UTS
Recruiting office: Superstar Education Cambodia
Hello Superstar Education friends! I am Poleak and I would like to share with you my study journey at UTS Insearch in Sydney.
After graduating from high school with an IB Diploma in 2016, I went to Canada to study Fashion Management at one of the colleges there. Even though the program was of my interest and passion, I did not feel I was in the right place, and I did not think I was utilising my potentials to its best. In other words, I did not feel like I was challenging myself enough. I decided to return to my home country, Cambodia, and to take a gap year so I could reconsider and reflect on what kind of paths I want to pursue regarding my future education and career.
Two months into my gap year, I learned that my true passion was still in fashion and I needed to find a college or university that would challenge me so I can maximise my potentials. I did some research in the internet and asked education agents, and found University Technology Sydney (UTS). I found that their fashion program is ranked 13 globally. However, it was too late to apply for their March 2018 intake. Since I really wanted to start studying at UTS, I tried to find options. I was very pleased to learn that UTS has official pathway which is UTS: Insearch. UTS: Insearch provides a seamless pathway to UTS. After completing one year of its diploma program, students can progress to the second year of bachelor program at UTS. In my case, I chose to take design stream at UTS: Insearch. The program and the study environment are really supportive and conducive for international students.
Having an experience to stay in Canada, even though for a very short time, helped me to overcome my homesick when I arrived in Sydney. Australia is located in the Southern hemisphere and its seasons are pretty much the opposite of most countries in the world. After I arrived in Sydney, I tried to contact all my friends who were already in Sydney longer than me. It's good to have friends from the same high school or the same country so I won't feel lonely or homesick. I also found a part time job at my university to assist newly arrived students. I believe this experience will be useful for me.
All of this amazing journey would not happen so smoothly without the help from my education agent in Cambodia, Superstar Education. They gave me great services to assist me with my applications to UTS: Insearch and my student visa application. This agency also has an office in Sydney so if one day I need help or more guidance, I can always receive support from their counsellors in Sydney.